Welcome to Cumbria Travel
Your local independent travel agent. We pride ourselves in the choice and variety of holidays we are able to offer our customers.
Choose to see the World with us and we can make all your dreams come true.
About Us
Cumbria Travel first opened its doors in January 2015 in Whitehaven and we have never looked back.
We have far exceeded what we initially set out to achieve and have a highly knowledgeable team with a huge amount of combined experience in the travel industry. We pride ourselves on our unbiased advice and finding our customers the holiday that fits them best, rather than having to push a preferred supplier.
After many years working at Thomas Cook and Co-operative Travel we decided to go it alone and set about finding a partner who would help us run our business our way. Brilliant Travel, part of the Barrhead Travel Group, was our perfect choice, giving us access to state of the art technology, a wide range of products and full bonding to enable us to bring something different to the high street.
We have been very successful since opening winning many awards. These include:
Best Newcomer Brilliant Travel Group
Best Newcomer Jet2holidays
CN Group Best New Business in Cumbria
Top Shop Brilliant Travel Group
Top Travel Consultant Brilliant Travel Group – Won by Jamie Hetherington
Top Group Agent UK Jet2holidays
Top City Break Agent UK Jet2holidays
TTG Top Travel Agent North West England 2018
In our 1st year, we were delighted to reach the finals of the Travel Trade Gazette Top 50 Agents in The UK a completely unique and outstanding achievement for a New Company. The following year we took this a step further, again reaching the finals and placing Runner Up for The North West of England, Our 3rd year saw us named the overall WINNER for the North West of England 2018, we are so extremely Proud of this achievement and cannot thank our customers and team enough for their contribution towards us winning this prestigious award.
January 2017 saw us open our second branch of Cumbria Travel at Dunmail Park, Workington. This location is West Cumbria's only shopping mall so it provides an out of town location with free parking and 7 days trading. We are absolutely thrilled that this shop has just reached the final 5 for the Travel Trade Gazette Top 50 Agents 2019 North West Region.
January 2019 has seen us open our third branch at 31-33 Fisher Street, Carlisle, which coincidentally is the same street that the first ever Cumbria Travel traded on for many years before changing its name. (The original business is not linked to us ). We are very excited to see what the future holds in this superb location in the centre of the city.
Cumbria Travel is accessible on all social media channels with our most popular being Facebook, we have over 40,000 followers and post daily offers.
We are sincerely thankful for all we have achieved and thank all our customers old and new. We look forward to continuing to make so many travel dreams a reality.
Dream. Explore. Discover.
Leanne and Trish
Directors, Cumbria Travel Ltd
Luxury Holidays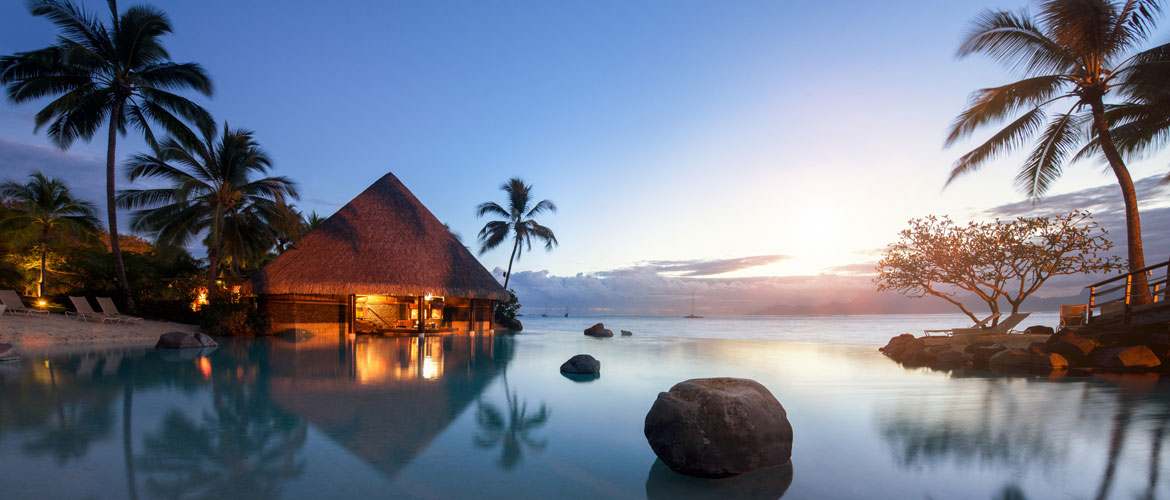 A couple's massage here and a private hot tub there; luxury holidays are all about treating yourself to the very best of everything.
The best breakfasts are enjoyed in bed, beneath fresh white cotton sheets, and the best dinners are served on the beach, your toes sinking into the sand and your glass kept topped up with champagne. Swim up pools sit just beyond your private shaded veranda and awe-inspiring sea views come as standard. From tiny island bungalows to chic hilltop retreats, luxury holidays will show the very best sights that the world has to offer. This is how life works in the most luxurious resorts in the world, where no expense is spared in making sure that this is a luxury holiday experience that will never be forgotten.
Experience the exotic on the distant shores of the Far East, the Caribbean, Mexico, and the Indian Ocean or venture to exclusive Mediterranean resorts that are only reachable by private boat. Wherever you roam, you'll do so in an uncompromising style. Luxury hotels are hand-picked as the best in the world, their dining exceptional, and their service impeccable. Every wish, want and whim is addressed immediately, so the only concern you will have is whether it's time to top up your sun cream or start your next book.
City Breaks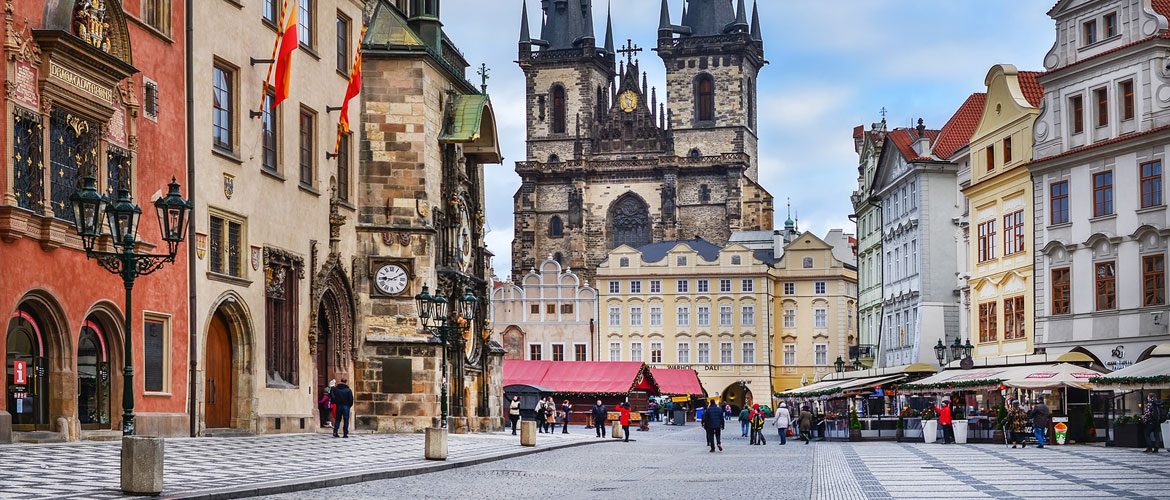 Let's be honest here, we aren't all beach bums. For some, the lure of golden sands just doesn't cut the mustard, preferring instead to spend our precious annual leave exploring some of the world's most cosmopolitan cities.
If beaches bore you, a city break is a perfect alternative. Tuck into tapas on Barcelona's Las Ramblas or see life through the eyes of a gladiator in Rome, Italy's sprawling and historic capital. Paris promises to inject a little romance and 'joie de vivre' into your weekend, whilst the thrill of New York's frenetic city streets sees its visitors return to take a bite of the Big Apple again and again. Of course, no holiday is complete without great food and a city break will give you ample time to scope out the tastiest spots, from the top trattorias in Italy to the very best burger joint in Berlin.
City breaks can show you so much of the world in so little time, allowing you to bid farewell to the office on a Friday and arrive home feeling refreshed and revitalised come Monday morning. Whether you want to shop until you drop, explore the world's best museums and galleries, or even plan that perfect proposal, a city break is an enticing option. Bring the balmy climates of Mediterranean city breaks into the equation and it's a win-win holiday situation.
Wherever you plan to wander, there's nothing more exciting than throwing your overnight bag over your shoulder and setting off in search of new city hot spots.
Cruise Holidays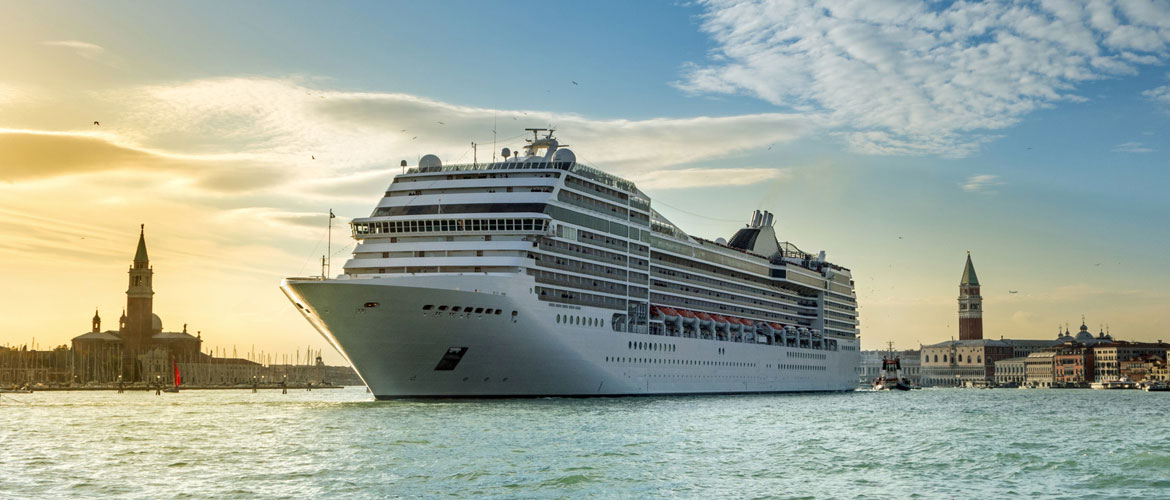 Wouldn't it be great if you could travel the world but only unpack once?
A cruise holiday brings a new destination to your doorstep each morning, from the sun-drenched sands of the Caribbean to the ancient cities of the Mediterranean and the awe-inspiring scenery of the Norwegian Fjords. Wherever in the world you want to go, cruising can take you there.
There is a cruise holiday for everyone, from fun-filled family ships, to action-packed exploration cruises in the furthest throes of Antarctica and ultra-luxury six-star sailings on which no wish, want or whim is overlooked. Delve into exclusive ports of call on small ships or go wild on the largest vessels ever to take to the oceans, countless activities, and facilities on offer to fill your sea days.
Daytimes will see you venture ashore in search of new discoveries, embarking on exciting excursions in the world's most vibrant cities or simply kicking back on sands so perfect, they look even better than they did in the brochure. Cool cocktails welcome you back on board at the end of a busy day, getting you in the mood for an evening of fine dining, great entertainment, and fantastic company. When the time finally comes to turn in for the night, you'll slumber in accommodation that is every bit as impressive as that found in the best boutique hotels on dry land.
But the very best thing about a cruise holiday? Knowing that you'll wake up tomorrow morning and do it all over again, only this time you'll have somewhere brand new to explore.
Family Holidays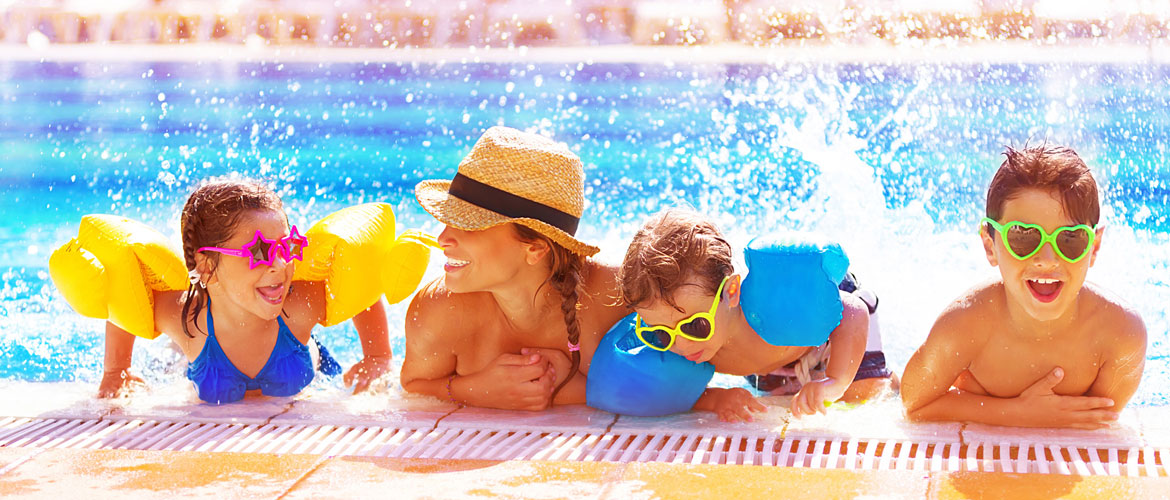 Our lives have never been busier, so the chance to enjoy some precious family time together is more important than ever.
A great family holiday is all about pleasing everyone, something that is oh-so-hard to do at home! The kids are kept entertained in splash pools, watermarks, and kids clubs they're always so reluctant to leave, whilst you can relax on peaceful beaches, safe in the knowledge that they're having the time of their lives.
Opt for an all-inclusive family holiday and the drinks keep flowing all day, from ice-cold soft drinks for the kids to something a little more tropical for the grown-ups. Of course, it's ice creams all round too, loaded up with extra sprinkles; there's no such thing as sugar free when you're by the sea! Restaurants offer countless cuisines and buffets stretch as far as the eye can see, meaning that even the pickiest little eaters are never short of their favourite meal, whilst mum and dad can indulge in the more exotic fare.
The Mediterranean is the home of family holidays and the Caribbean promises the same fail-safe sojourns on even better beaches. Active families and thrill-seekers can make the most of their surroundings wherever their destination, with watersports and action-packed excursions including 4×4 Jeep safaris, surf schools, and even snorkeling expeditions.
Whether you head for the beaches of Barbados or make your way to Menorca, the focus of every family holiday is on making sure everyone has an amazing time.
Ski Holidays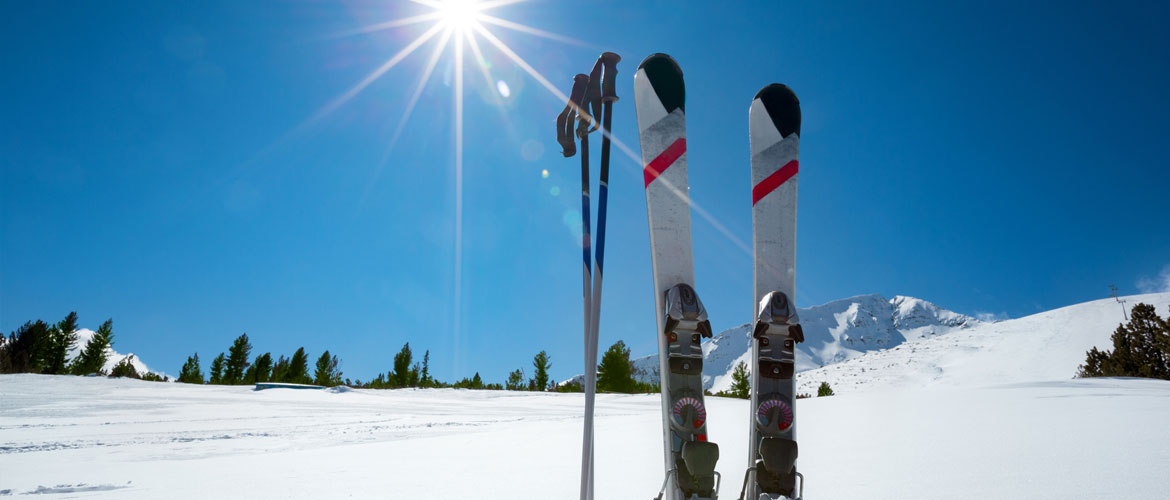 Adrenaline junkies rejoice; it's time to hit the piste! If you thrive on adventure and love nothing more than strapping on your skis and hitting the slopes, a ski holiday will take things to the next level.
We've got a ski holiday to suit everyone, from the avid advanced skier to the tentative beginner, so whether this is your first ski holiday or your fifth, we'll show you where to go. Ask anyone who has ever skied before and they'll tell you how much of a thrill it is. Try it once and you'll never look back, spending countless holidays ahead searching out the perfect powder. Exclusive ski resorts and luxury ski chalets leave nothing to compromise, making sure your time off-piste is as memorable as that spent on the snow. From Courchevel to St Moriz and Klosters, Aspen to Banff, a luxury sky holiday is about so much more than the slopes.
Ski holidays aren't only for luxury lovers, of course. Family skiing inspires a love of the snow from a young age, with qualified instructors, English-speaking staff, and even nanny services giving active families a chance to get to grips with the slopes whilst enjoying some precious time together too. Andorra, Italy, Bulgaria, Slovenia, and Romania all offer resorts at reasonable prices, so think again if you're of the opinion that skiing is only for the rich, famous and fabulous; there is a ski slope out there for all of us.
Worldwide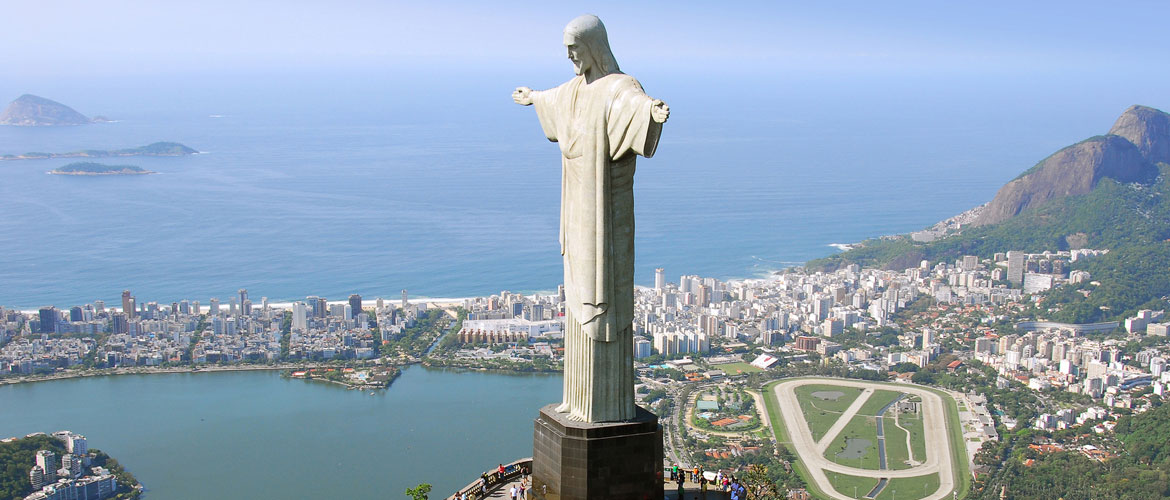 There's a great big world out there and all that stands between you and exotic destinations including Australia, the Far East and the picturesque islands of the Indian Ocean is a flight or two.
Worldwide holidays take you a million miles away from the norm and show you sights you've only ever seen in the holiday brochures. The sands are the whitest you have sunk your toes into, the water the bluest you will ever swim in and the scenery is every bit as impressive as you imagine. Delve deeper into the Indian Ocean and you will discover paradise. Live a desert island dream in the Maldives and soak up the culture of Buddhist culture in the lush surrounds of Sri Lanka.
Australia offers diversity in spades, from expanses of wilderness outback, to the hippest of haunts in sophisticated Sydney and the spectacular sea life that thrives on the corals of the Great Barrier Reef.
For the ultimate worldwide escape, head to the Far East. Here, you can visit the temples of Vietnam, tour Thailand's picture-perfect islands, sip afternoon tea at the iconic Raffles Hotel in Singapore or get an intriguing insight into the geishas of Japan and the awe-inspiring country that stays a step ahead of the world in technological terms. Perspectives are shifted after a visit to the peaceful villages of Cambodia and Myanmar, where rich heritage and closely shrouded traditions show us a life far removed from our own.
Weddings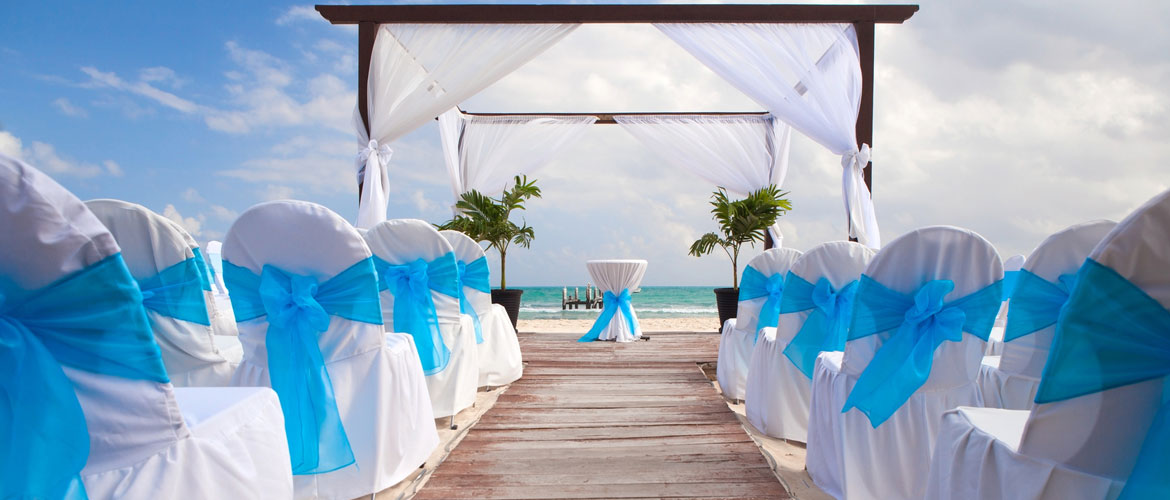 Did you know that the average UK wedding costs around £21,000? As much as we love a good knees-up, we can't help but think that you could have one heck of a holiday for a lot less money.
Destination weddings are more popular than ever and they certainly make sense when you consider all the headaches that come with marrying at home; weather woes, seating plan sagas and guest list culls all take their toll when it comes to planning your big day. Have your wedding abroad and all of these worries disappear, replaced instead by blue skies, great food and time spent with your nearest and dearest.
Everybody has their own idea of what makes the perfect destination wedding. For some, it's a low-key celebration at on New York's City Hall, whilst for others it's a celebration that brings all of your family and friends to the white sands of the Caribbean. Part of the beauty of planning your destination wedding is that you are instrumental in every decision, yet somebody else takes away all the stress. Simply decided on your destination, choosing between countless handpicked resorts and chic boutique hotels, then your dedicated wedding planner will take care of the rest.
Of course, ceremonies and celebrations aren't just for newly-weds; we can help you plan the perfect vow renewal or special anniversary too.
UK Breaks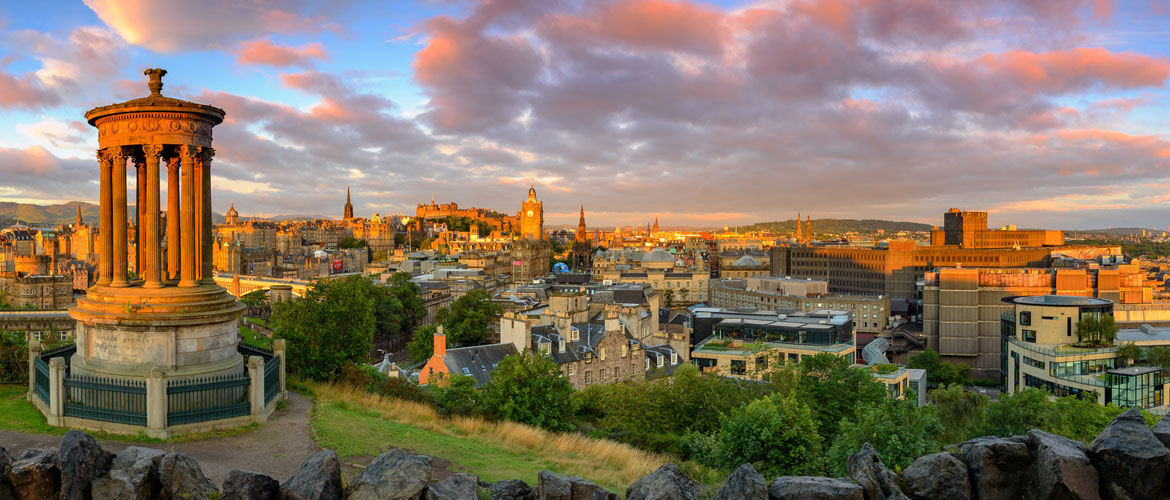 We absolutely adore jetting away somewhere exotic, but you needn't always venture thousands of miles in order to bathe on the most beautiful beaches, shop in sophisticated cities, and see some of the most stunning scenery. Whether you're planning a winter weekend away or a long summer sojourn, nothing makes you appreciate the beauty of what is on your own doorstep quite like a UK break.
Packing an overnight bag and escaping is the perfect antidote to the stresses and strains of modern life. Gather the family for a week in the woodland lodges of the New Forest or hole up with the love of your life in Manchester's hippest hotels. Head to Scotland and you'll stumble across beaches so good, it's hard to believe that they're in the UK and not somewhere in the Caribbean. Party like a local in Dublin, book a chic boutique in Brighton or take a walk in the wilds of Wales. With historic York, Bath and Edinburgh also on the agenda, there really is a UK break to suit everyone.
People pour in from across the world to visit London and a UK break to a city that is arguably one of the world's most cosmopolitan means theatre trips, luxury hotels, great food, and tons of culture. Venture further south and you could be forgiven for thinking that you had arrived on the coast of the Mediterranean. Whilst the weather might be a little less predictable, a UK break to the south coast of England promises sandy coves, crystal clear water and, the best bit of all – fish and chips!
USA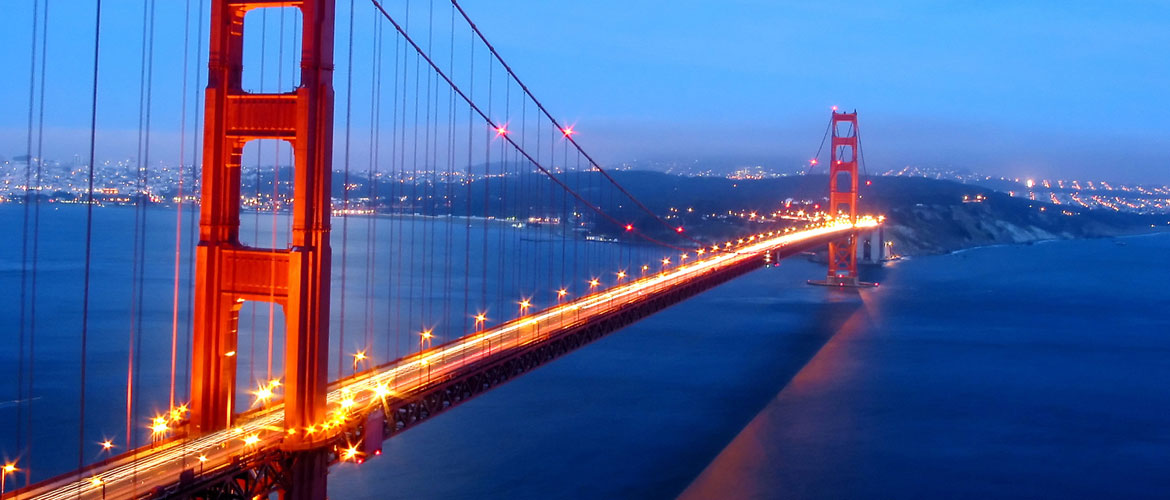 When it comes to diversity, the USA is in a league of its own. With 50 states offering everything from golden sands to sprawling National Parks, iconic cities, and vast wildernesses, the USA promises something to suit every traveler.
Live the American Dream for a while and you could find yourself dancing to the jazz of the Deep South, tipping your hat to old Lady Liberty in New York, partying under the neon lights of Miami's Art Deco promenade or star-spotting on the sidewalks of Hollywood. There is always something new to see and do on a holiday to the USA, meaning that no two trips are ever the same and leaving you with the feeling that you simply have to return. Once you've sampled a slice of American Pie, few other destinations can compare.
Holidays to the USA give you the chance to work on your bucket list too. Whether you have always wanted to cross San Francisco's Golden Gate Bridge by bicycle, stand dumfounded on the edge of the Grand Canyon or swim with dolphins in the turquoise waters of Orlando, there is little that can't be done in the land of opportunity.
Of course, the USA isn't only about great cities and National Parks. Avid adventurers can hire a drop-top Mustang and embark on an all-American road trip, taking in the sights and cities of the East or West Coast. The ultimate USA road trip sees you drive the iconic Route 66, traveling through eight US states from Illinois to California and promising countless 'only in America' moments along the way.
Whether you opt for a self-drive tour, multi-centre holiday, or simply spend several days seeing everything a single city has to offer, eclectic and exciting America promises a holiday of a lifetime.
Young and Lively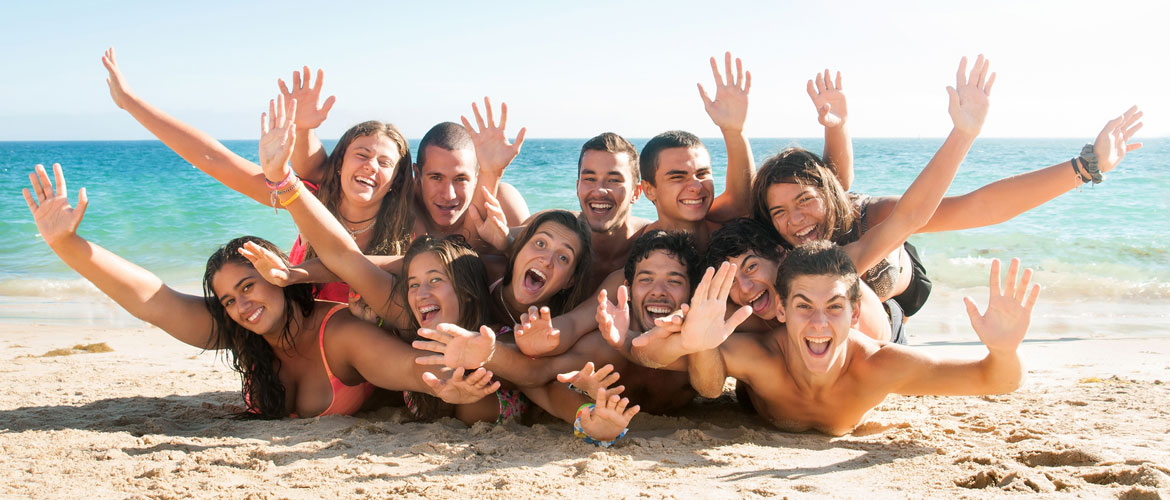 Young and lively holidays are all about lazy days by the pool and lively nights at the bar. The intoxicating blend of sun, sea, and sand makes destinations such as Ibiza, Cyprus, and Magaluf the places to be seen during the summer season, whilst adventures further afield take you to the exotic isles of Thailand or the beaches of Goa, where the scenery is almost as good as the cocktails.
Whether you're celebrating the end of term with a summer spent partying or you've spent more time in the working world than you'd care to admit and are desperate for a break from the monotony of the 9 to 5, young and lively holidays promise all-out unadulterated fun.
The beaches of Spain attract young and lively holidaymakers in their hoards each summer, all of them lured by beaches that are just as tempting as the bars. Temperatures might start to cool outside of peak season, but that doesn't mean that the party has to stop; head to the Canary Islands for year-round sun or make like a spring breaker in Mexico; the party capital of the Pacific.
When it comes to choosing which young and lively holiday is the perfect one for you and your mates, all that really matters is that the beers are cold, the pool is blue and the partying never stops.
Group Travel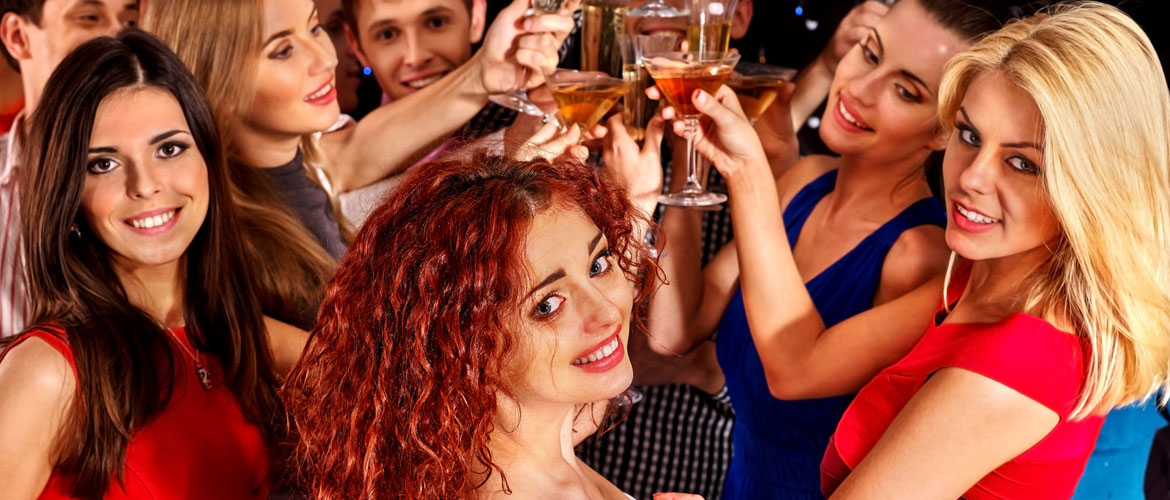 Holidays are even better when they're spent with your favourite people. If you're planning on heading away as a group, there are endless options available. From holiday villas that are perfect for large groups to an all-inclusive resort with special rates on offer for group travel, the age-old adage of 'the more the merrier' has never been truer.
Gather the guys for a golfing holiday on the coastal courses of Spain and the Canary Islands, or get a group together to take to the slopes and hit the piste en masse. The likes of Courchevel and other popular ski resorts are well-versed in welcoming groups of mixed abilities, and après-ski is even better when there are more of you involved. Getting families together for group travel will mean you're never short for a babysitter and you're guaranteed a good time when you travel with a cast of colourful characters.
Of course, it's important to strike the perfect balance between traveling together and getting some time alone when you holiday as a group, and we'll help make sure that your accommodation has plenty of space for you to do both. With special rates often available on group travel, along with the chance to spread the cost of grand holiday villas over more heads, traveling as a group has the potential to be really great value too.
Open:
Mon – Sat: 9am – 5pm